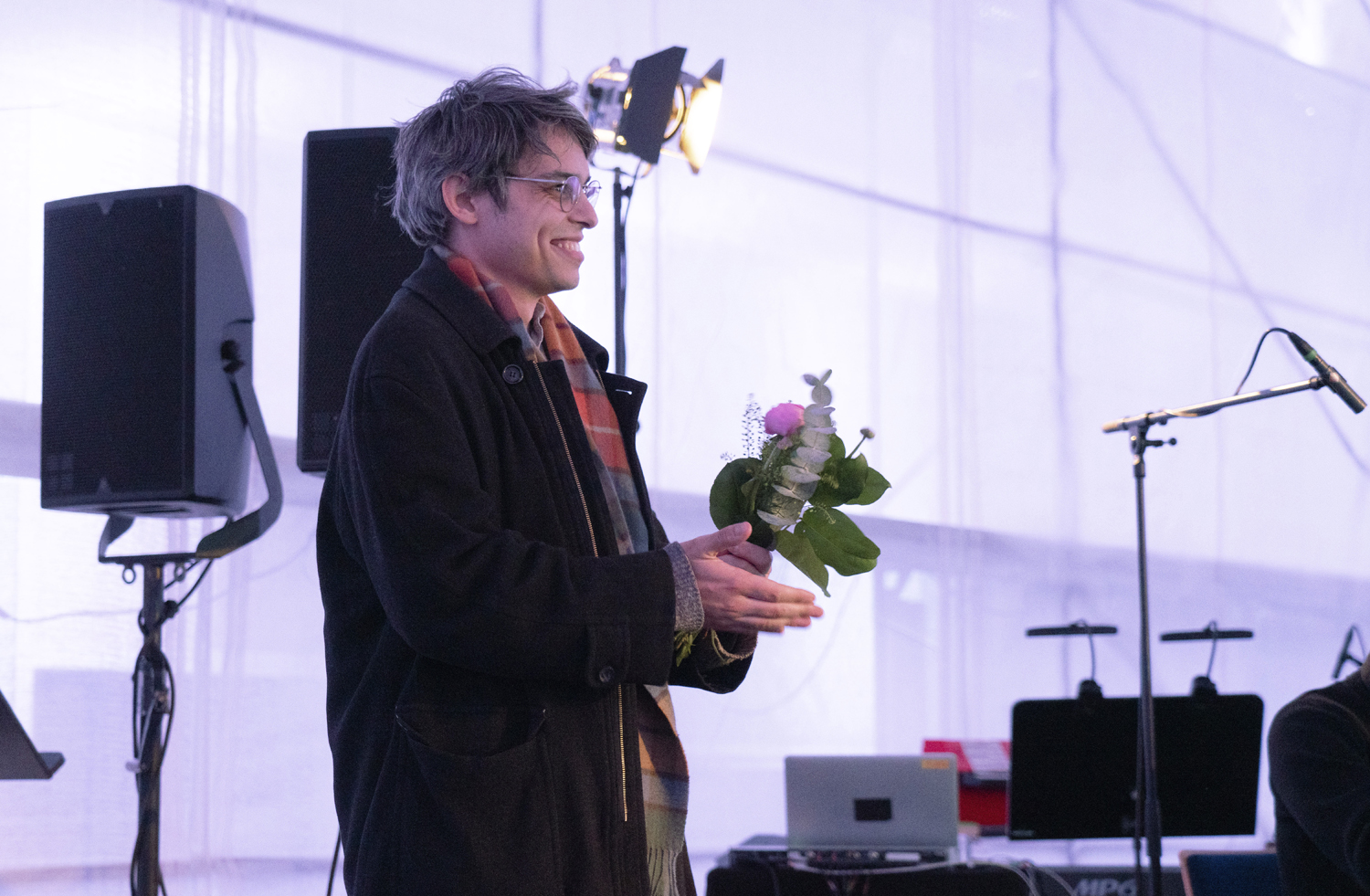 credit: Walter Vorjohann  more photos (zip)
Lawrence Dunn (*1991) was born in Walthamstow, London. Composing and improvising from an early age, he attended Trinity College of Music, training as a pianist and percussionist, later studying at Cambridge and completing a doctorate Huddersfield under Bryn Harrison.
His music has been performed by Apartment House, BBC Scottish Symphony Orchestra, Quatuor Bozzini, Plus-Minus, Slagwerk Den Haag, Philip Thomas, and Sarah Saviet. In 2018 he was shortlisted for the Gaudeamus Award. Musical work has been presented at multiple festivals including Sound Festival, Aberdeen; Tectonics Festival, Glasgow; London Contemporary Music Festival; Huddersfield Contemporary Music Festival; Klangspuren Schwaz; and Gaudeamus Muziekweek.
Recent music includes a new piece for Ensemble Modern, premiered in March 2020. A work for Juliet Fraser, titled While we are both, was recently released on Huddersfield Contemporary Records. A new extended chamber project is upcoming with Explore Ensemble, planned for 2022. He has taught music at Rushey Green Primary School, Catford, the Universities of Cambridge and Huddersfield, and currently teaches at the University of Sheffield. He is based in Manchester.
Twitter: @l_dunn1 &nbsp &nbsp Soundcloud: lawrencedunn